My sweet brother's high school prom and excellent Mexican food
Hello! My little brother's graduation party took place this weekend! So, I want to share some of the highlights because my mother made super light and cute centerpieces and decorated the table with her school photos. Everything turned out great and was fun!
The party was held at La Barca Grill and Cantina, a Mexican restaurant in Downey, California. I have not been there before. My parents were going to have a party at home, but I had to change it because they were working in the yard. Fortunately, this place was quite close to the house and has a room that can be rented for parties. Boom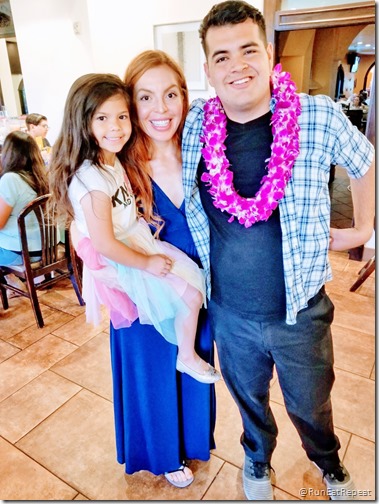 For reference (and because I'm always curious how things stand with a point I can know), here's a map of Downey's location with several other interesting points:
* The note: I called a few races around Southern California – check my Race discount page in case you want to register and save money. It's time to start preparing for the autumn half marathons and marathons! This includes the lace-up race and the Long Beach Marathon / Half. *
We arrived early and decorated a little. I gave my mom some ideas for the central elements, but she put them together. I liked the idea of ​​using his graduation photo because we celebrate it and it was a good picture!
For the manufacture of central items you will need: glass vase cylinder, multi-colored grated paper, sticks, construction paper, photos [plus scissors and glue to cut and paste the photos],
On a flash drive: Make flags with year / name class. Put a photo on construction paper. Make a greeting message.
We put them together in a restaurant, but you can do it earlier and transport them carefully.
The gift table was decorated with a large poster board, which had his school picture from year to year from kindergarten to 8th grade. We also gave him a diploma (he is also a great decorator), photos from his events, balloons, colorful napkins and a box for cards. The box was marked so that people know what it is for.
My father had a DJ, but he didn't turn into such a party. I loved his stickers, though! Eat, Scratch, Repeat … where is the RUN ?!
Aaaa, because it was Saturday … and we are Mexicans … and margaritas exist …
There were a lot of margaritas!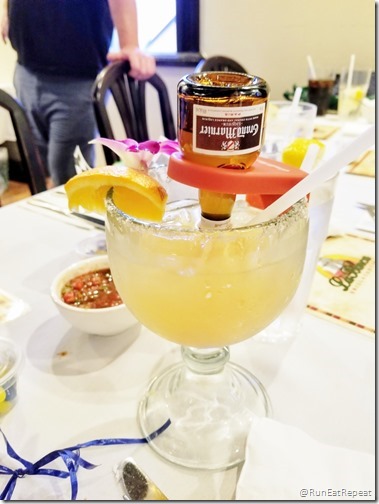 Since it was a big group party, there was a preset menu with 4 options and a kids menu. All options were filed with tortillas. Plus chips and salsa of course!
Menu:
Carne Asad with Green Onions, Guacamole with Beans and Rice
Chicken enchiladas with green chili served with beans and rice
Pollo a La Plancha grilled chicken with garlic and onions, served with beans and rice
Camarones al Mojo de Ajo shrimps, fried with garlic and beans with rice
My SIL got enchiladas
My brothers both got carne asad
I got Chicken a la Plancha. Everything was so good.
Then we cut the Costco cake and fell into a happy food coma.
Overall: everything was awesome. I would eat there again. I'd eat Costco cake again (although my mom didn't have the taste I chose). I stole some of my brother's guaca again, waiting for my food.
And I would really like Margarita right now. Hooray!
Launch SMART Goals
Fill out this form to get a SMART Running Goals Worksheet!