Kindergarten health food safety teaching plan sharing
Kindergarten food safety lesson plan (1)
Event goal:
1, know food packaging Production date and safety signs.
2. It is possible to carefully observe and analyze which foods are safe and which foods have safety hazards.
3. Enhance food safety awareness in life, restrain yourself and eat less snacks.
Event preparation:
1, various food packaging bags and bottles and cans.
2, a number of mildewed and degraded foods.
3, teaching wall map.
Activity process:
1, activity import, conversation activity.
Teacher: Children, have you paid attention to the safety information on food packaging? There will be production dates and safety signs on the outer packaging of foods bought in regular supermarkets. Do you understand?
2, activity expansion: watch the teaching wall chart.
(1) Watch the teaching wall chart and recognize the production date and security mark.
1 The teacher presents a picture of the date of manufacture and the safety sign on the wall chart, and the child is required to observe and identify it.
Teacher's question: What numbers and patterns are on the food packaging and milk bottles in the picture? What is their use?
2 The teacher gives the correct answer: this is the date of manufacture, shelf life, and security mark. They can tell us whether the food we buy is safe or not. When the food in the shelf life is safe, it will be broken after the shelf life, and it may get sick after eating. Foods with safety signs are safe, and foods without safety signs are best not to be purchased. Going to buy food with mom and dad can remind them to pay attention to the date of manufacture, shelf life, and safety signs on the package. If you don't calculate the shelf life, you can ask the adults around you.
(2) Watch the teaching wall charts and learn the correct way to distinguish metamorphic foods.
1 The teacher presented the other three pictures on the wall chart.
Teacher's question: What's on the top of the bread, can you still eat? How can foods that have been put away for a while after Kaifeng understand whether there is any deterioration? Can milk and soy milk be placed in the greenhouse for a long time?
2 Please answer the children, everyone comments.
3 Teacher Summary: Before eating food, we have to make sure that the food is safe. We can carefully observe with the eyes whether there is any mildew, whether it is discolored, or if we can smell it with our nose. No strange taste, such as sour or odor. If the color and taste change, it means that the food is broken and cannot be eaten. Fresh milk and soy milk can't be left at room temperature for too long.
3. Activity development: On-site observation to distinguish which foods are safe and which foods have safety risks.
1 Teacher: I have some food packaging and various foods. Please ask the children to be food inspectors to check which foods are safe and which are not.
2Please ask 3~5 children every time, and the masses will check and discuss.
3 Discuss the safety hazards in snacks, restrain yourself, eat less or not eat snacks.
Teacher Summary: Therefore, children who want to eat less or not eat such snacks will grow up healthily.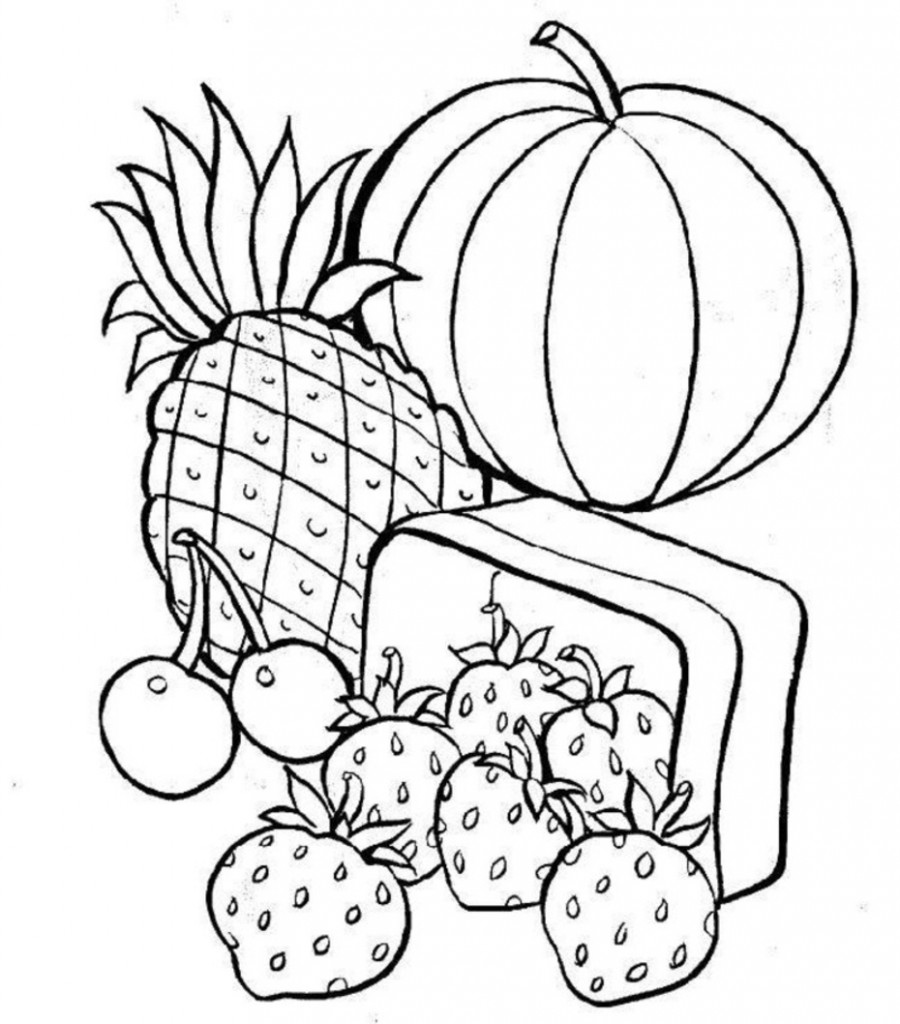 Kindergarten food safety lesson plan (2)
Activities:
1, understand the safety precautions when eating various foods (jelly, fish, hot soup, fruit, etc.) Learn to eat the right way. 2, understand that when eating, do not pack rice and wrap rice, chewing slowly to promote health, do not talk while eating.
Activity Preparation:
Flipchart
Activity Process:
One Teachers talk to children through conversations.
1, Teacher: Children, what do you usually like to eat? Snacks are something our children love to eat. What snacks have you eaten?
Take the child to answer.
2, Teacher: Just now the children have said a lot of self-loving snacks. Besides snacks, we have to eat dishes, children, what are the meals you have eaten?
The teacher guides the child to answer with care.
Second, guide children to understand the dangers of eating.
1, Teacher: Children, do you understand? The food is delicious, the snacks are delicious, but if we are eating If you don't pay attention, it will be very dangerous!
2, the teacher said something about the adverse consequences caused by improper diet. For example, some children suffer from suffocation due to eating jelly. Some children also suffocate when they sleep in the mouth at noon.
Three, let the children discover the dangers caused by improper eating.
1, Teacher: Children, please tell me what you should pay attention to when you eat.
2, the teacher guides the child to say what is wrong with the self when eating, how to do it, in order to avoid the danger.
3. Teacher Summary: You can't have rice in your mouth when you eat. When you eat fish, you should eat it slowly to prevent it from being caught by the fishbone. If the soup is too hot, you should wait for a while and then drink. As long as we eat slowly and pay more attention when eating, these dangers will not occur.
Four, show the wall chart to further understand the safety you should pay attention to when eating.
1, Teacher: Children, please take a look at what information is in this picture? What kind of reminder are we to pay attention to when eating?
2, guide the child to carefully observe the picture and talk in the language of the self.
3, teacher summary: thin and smooth food should be swallowed after a small bite and bite, we should vomit in time when eating fruit, eat slowly when eating stinging food Overheated food should wait until it is cooler.
V. The teacher guides the child to review and summarize the information of the day's activities. It is expected that the child will develop good habits in daily life and pay attention to eating safety.
Kindergarten Food Safety Lessons (3)
Activities:
1, let the children know Wash your hands before eating, eat raw fruits and vegetables, and do not eat things that are rotten and deteriorated.
2. Eat and sit down and eat quietly. Don't eat while eating outside, and eat regularly and water.
Activity Preparation:
1. A trash can with a corresponding wall sticker.
2. One time schedule for children's day activities, one for each fruit (children can also bring their own).
Activity Process:
First, the game: drive the train, lead the children to visit the activity room, and recognize the health corner.
1. Number the children, know their own towel cups, know that they drink water and wash their hands with their own towel.
2. Understand the "tank box" and the corresponding wall decoration markings to understand the purpose of the garbage bin.
3. Browse the schedule of children's day activities, let the children know when to change things, when to drink water, and enhance the awareness of regular work and rest.
Second, try the activity: eat fruit
1, wash the fruit: through the fruit washing activities, let the children know the reasons for the raw fruits to be washed (eg pesticide residues, dust) , germs, etc.)
2, eat fruit: wash your hands before eating fruits, try to wipe your hands with your own towel; sit down and eat quietly. Tell the child not to play while eating outside, and let the child know the reason.
3, "Feed" trash: After eating things, put the peel core and the bag into the trash.
Three, regular drinking water
1, let the children know that drinking water should drink boiled water, and understand the truth.
2, let the children drink water regularly, knowing not to drink water immediately after strenuous exercise. When drinking water, wait until the water is not hot, and drink slowly.
Event extension:
1, combined with the daily life of children, remind children to pay attention to food hygiene.
2, often communicate with parents to help children develop good eating habits
Kindergarten food safety lesson plans (4)
Teaching Objectives:
1. Guide children to recognize the importance of developing good eating habits; and develop young children's scientific attitude towards diet.
2, to help young children understand the knowledge of nutrition, know that human growth and development need to absorb different nutrients from various foods. Recognizing that partial eclipse can have undesirable consequences.
3. Cultivate young children to develop good eating habits that are not picky eaters and focus on nutrition.
Preparation before class:
1, courseware, vegetable headwear.
2. Put a card of various dishes on the blackboard before the class, block it with a cloth, and prepare a snack plate.
Teaching process:
First, stimulate interest.
1, children, this class we first look at a group of videos (video: Toban children's meals, special meals, brisk music)
2, which dishes Is it your favorite food? Which dishes do you not like to eat? Why don't you like it?
Second, know the truth.
1, you don't like them, but they are indispensable friends in your body! Look, what is this? (Show: Tofu, Tomato, Cabbage) Listen to their self-introduction!
2, self-introduction of tofu, tomato, cabbage (tofu: I am white and tender tofu, processed from round soy beans, soft and flexible, eat not Fat, can also prevent heart disease. Cabbage: Children are good, I am your indispensable friend, cabbage, licking my green skirt, not only good-looking, but also rich in vitamins, chlorophyll and essential trace elements, who should If you don't like me, it will affect digestion and skin cracking. Come and be friends with me! Tomato: I have two names, the name is tomato, the little name is tomato, I am the most beautiful one in vegetables, I I can get a lot of water, sugar and vitamins. People like to eat me as a fruit. I can prevent bleeding, skin diseases, high fever, and beauty!)
3 In-depth life.
1. If you have an unreasonable meal, it is not good for your body. !
(1)(Showing a fat man) How is this little child growing up? Is it getting fatter? Why? (Slow action, panting when doing something, jumping movements are not doing It is easy to get sick, too fat will affect intelligence. Oh, no wonder, many chubby piers want to lose weight. How can I be slimmer? (Exercise, eat less meat, eat more vegetables)
(2)(Show: Slim) How is this little child growing up? Why is he so thin? How is his expression? Unhappy) Where do you see that he is not happy? Yes, the body is thin and thin, like a bean sprout. Think about why he is not happy? You see that he looks yellow and thin, and he has no spirit at all, a pathological condition.
(3) Recently, he discovered (showing a voice: my teeth are often bleeding). The teacher asks you to be a little doctor. Can you cure him? Of course, taking medicine can also be cured. But food is also important. What kind of food can I eat for him? Give her some advice. Yes, eat more vegetables and fruits, increase vitamin C, and the bleeding of your teeth will definitely be good.
(4) However, he is still very painful because (showing: I am often constipated.) What is constipation? Which children are constipated? What do you feel? What should I do? In addition to taking medicine, What do you pay attention to on the food? Yes, eating more fruits, bananas, miscellaneous grains, vegetables, there is no such pain. It seems that this child really does not picky eaters, not partial eclipse, increase all kinds of nutrition, so that the body can grow great!
2, in order to let our children grow awesome, the nutritionist in the kindergarten Not only did I have a brain on the dish, but I also thought very well about the variety of food.
3, no wonder, our children are much healthier and more spirited! Look, which is a healthy kid in our classroom? Let them out together! (Music, Applause, Healthy Girl) with everyone Talk about how you grow so healthy? Everyone is a healthy baby! Everyone can learn from them! Through this class, Shen believes that children will definitely eat well in the future!